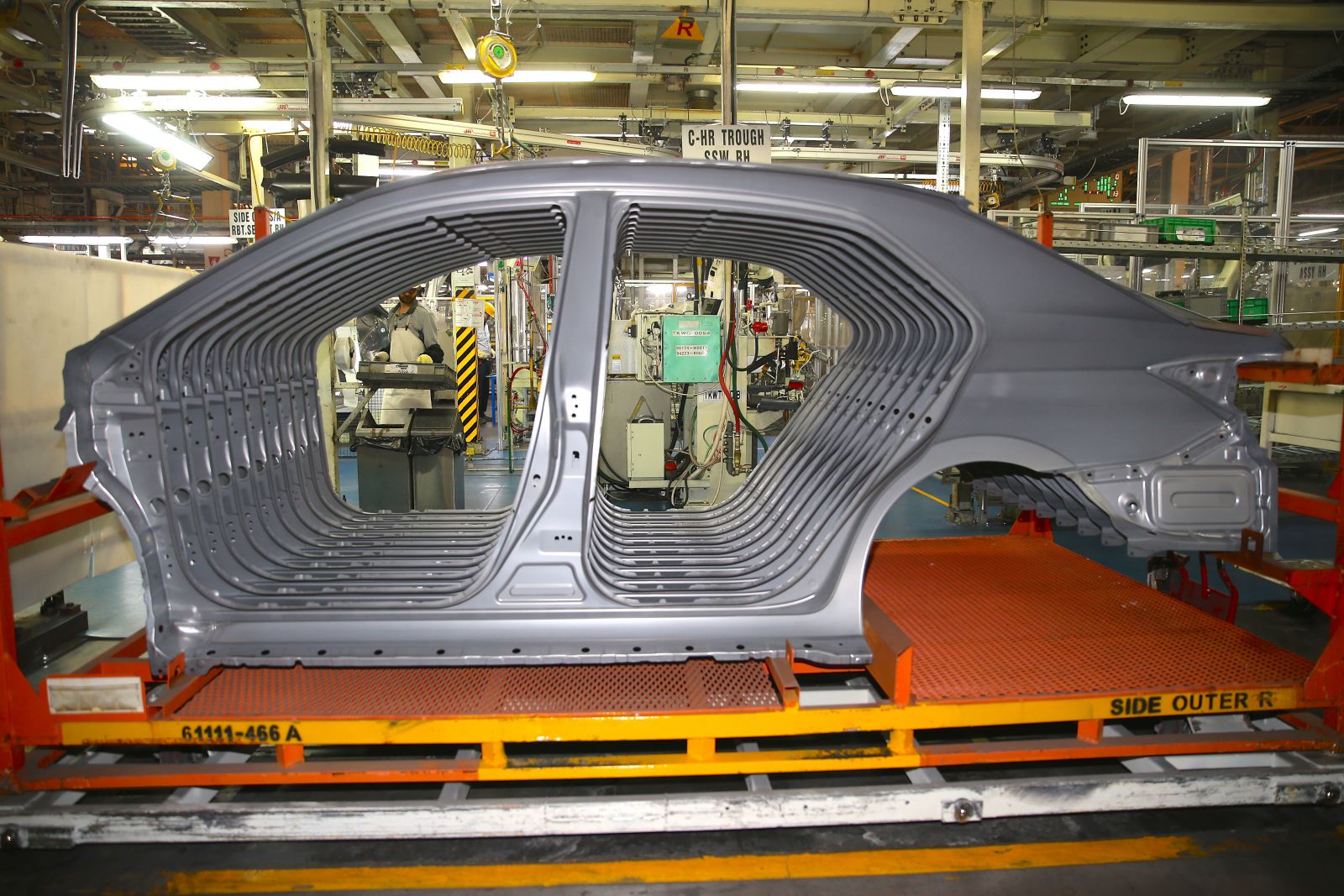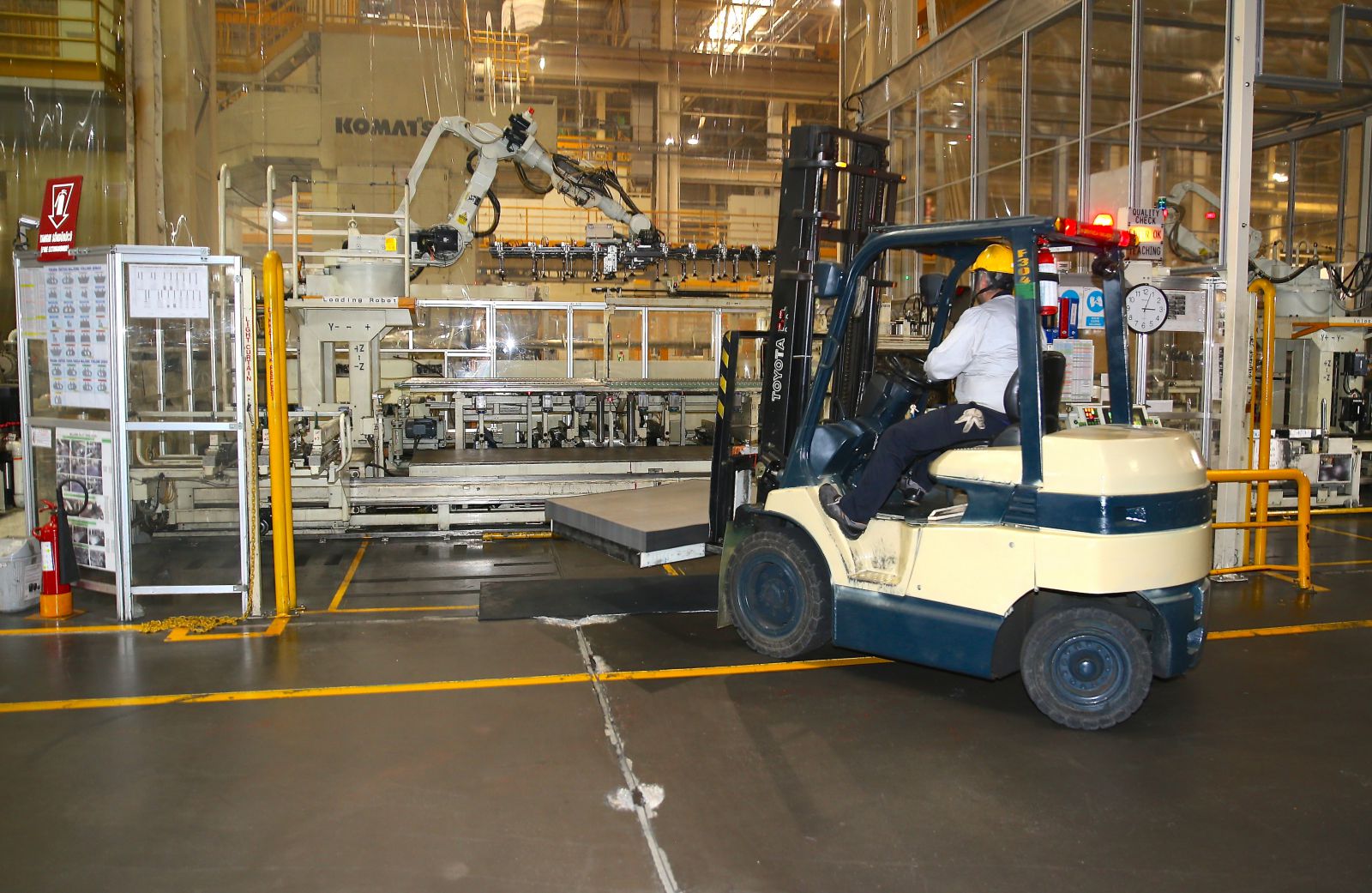 Steel rolls are blanked into sheets with required shape to process in press lines.
Consecutively blanked sheets are formed by deep forming dies in 3 press lines. Big press parts are formed in one of two lines with higher capacity, besides small parts are formed in third line.
Die change time is reduced in scope of kaizen-continous improvement logic which is one of main pillar since foundation of Toyota. Shortened die change time assures prevention of problems due to high stock level. High stock level not only effects cost and area usage but also makes it difficult to analyse the problems.
Members continously monitor the quality level of process and only high quality parts will be eligible for transfer to Welding Shop.