Toyota Motor Corporation is one of the world's leading automakers and together with its subsidiaries produces a full range of model offerings - from minivans to large trucks. Global sales of its Toyota and Lexus brands, combined with those of Daihatsu and Hino totaled 10.59 million units (retail basis) in 2018 calendar year. Besides its own 12 plants and 4 manufacturing subsidiaries and affiliates in Japan, Toyota has 69 manufacturing companies in 27 countries and locations, which produce Lexus-and Toyota- brand vehicles and components and employs about 340,000 people worldwide (on a consolidated basis), 15 R&D center, 5 headquarter and markets vehicles in 160 countries and locations.
Toyota's Automotive business including sales finance, accounts more than 90% of its total sales. Toyota also has a growing portfolio of diversified operations, with, among others ventures in telecommunications, prefabricated housing and leisure boats.
Using such success as a springboard, Toyota continues to pursue growth in unison with society. Toyota believe a harmonious relationship with the environment, the global economy, local community and our stakeholders is the key to achieve long term stable growth. As a result, Toyota is investing aggressively in next generation technologies to develop automobiles that are greener, safer and more fun to drive.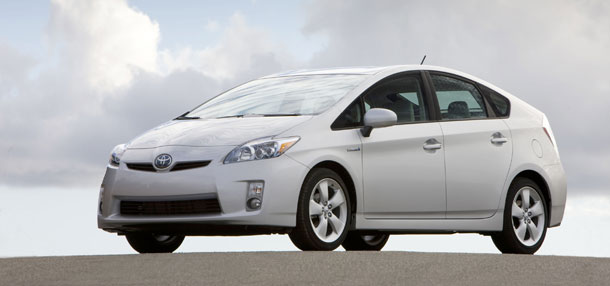 Toyota Sales in the World continue its growth in years. Starting from its establishment in 1937, Toyota's product range widened to include World's first mass produced Hybrid car, Prius, and world's first market ready Fuel Cell Vehicle, Mirai. Toyota technology (TPS) enables flexible manufacturing of vehicles for every customer at high quality. World's number one luxurious car "Lexus" is also produced at Toyota Production lines.
Global Toyota (including Lexus) sales are growing steadily as shown below:
Year

Vehicle sales

(Unit * 1 million)

2000

5,1

2001

5,3

2002

5,5

2003

6,1

2004

6,7

2005

7,3

2006

8,8

2007

9,4

2008

8,97

2009

7,81

2010

8,42

2011

7,95

2012

9,7

2013

9,98

2014

10,23

2015

10,15

2016

10.17

2017

10.35

2018

10,59

2019

10,74

2020

9,5